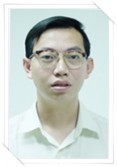 Instructor
+662-201-5643
+662-354-7157
somchai.yan@mahidol.ac.th

Education
M.D. Mahidol University, Thailand
Ph.D. (Pharmacology) Mahidol University, Thailand
Current Research
Oxidative stress
Mathematical modeling
Publications
Uthailak N, Mahamad P, Chittavanich P, Yanarojana S, Wijagkanalan W, Petre J, Panbangred W*. Molecular cloning, structural modeling and the production of soluble triple-mutated diphtheria toxoid (K51E/G52E/E148K) co-expressed with molecular chaperones in recombinant Escherichia coli. Mol Biotechnol 2017 May;59(4-5):117-27.
P

ongthanara

c

ht N

, Yanarojana S, 

Pinthong D

, 

Unchern S

, 

Thithapandha A

, 

Assantachai P

, 

Supavilai P. 

Association between butyrylcholinesterase k variant and mild cognitive impairment in the Thai community-dwelling patients. 

Clinical Interventions in Aging

 2017; 12:897-901.